BAY & RIVER CRUISES
To bring the authentic experiences of the most stunning destinations - Halong Bay "Descending Dragon" - a beautiful natural wonder, Mekong River - an example of authentic trading on the river, Irrawaddy River in Myanmar - a truly magical river where you will be enchanted with mystical & untouched Myanmar to travellers, Inside Travel has created a wide range of different cruise styles from Budget, Deluxe & Luxury Cruises to Group, Family & Honeymoon Cruises which suit the customers' needs and tastes.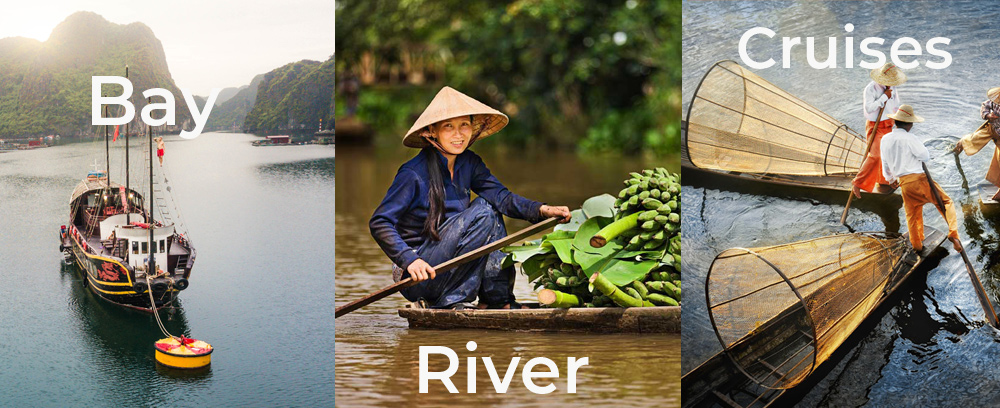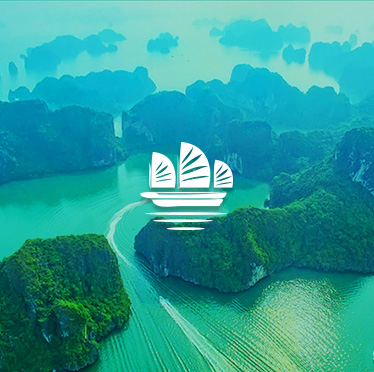 Halong Bay Cruises
Inside Travel Corporation with more than 10 years of experience in bringing the top best Halong Bay Cruises to travellers from all over the world, our Halong Bay Cruise Experts are delighted to provide you a joyful & relaxing cruise vacation that will definitely exceed your greatest expectations & offer you exceptional value. With a great number of cruises choices ranging from Small Group, Honeymoon, Family, Budget, Deluxe, Luxury Cruises to Private Cruises, our Halong Bay Cruise Specialists will help you to find only the finest cruise which suits your taste & needs.
visit www.halongbaycruises.com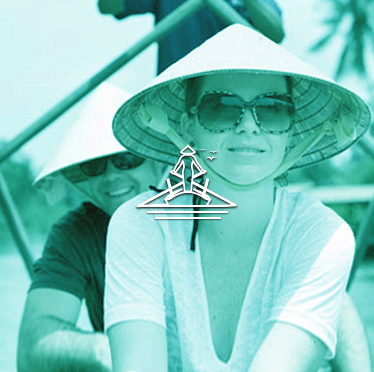 Mekong River Cruises
Have you ever thought about the experience the real local life Mekong on one of the best river vessels while soaking in the sun on the sun deck or your bacony & relaxing with the laid-back atmosphere surrounding? If yes, our Mekong River Cruise Experts - a team from Inside Travel Corporation will be very pleased to provide you with a variety of top best cruises from Budget Mekong Cruises, Deluxe Mekong Cruises to Luxury Mekong Cruises with the latest promotions, friendly support & an experienced team with an eye for detail.
visit www.mekongrivercruises.com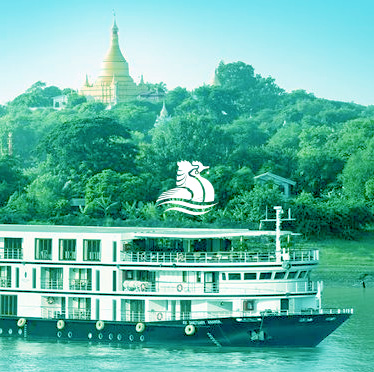 Myanmar River Cruises
Have you ever imagined a perfect getaway with unique experiences for yourself? Switching off to recharge your physical health & focus on your mental wellbeing on one of the best Myanmar Cruises is never a bad idea since Myanmar is well-known as one of the most culturally preserved countries with plenty of ancient temples, untouched tribal areas & an incredible array of sights. Our Myanmar Cruise Experts - a knowledgeable team of Inside Travel takes pride in giving the travellers an ideal choice of their specific cruise needs whether it is Family Myanmar Cruise, Deluxe Myanmar Cruise or Luxury Myanmar Cruise at an affordable price, excellent customer support all to exceed the customer's expectations.
visit www.cruisesmyanmar.com
Tripadviosr Certificate of Excellence for 5 consecutive years - 2015, 2016, 2017, 2018 & 2019
Read More » TripAdvisor